Real Estate & Equity Investments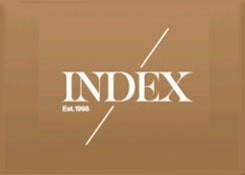 Index International
At Index International we pride ourselves in looking for sound business projects that create and bring added value of life. We want our projects to not just meet our financial targets, but also provide something else. We think of ourselves as being in the "value creation" business where we enhance the value of the environments around us. From our initial meeting with Watercrest to the closing of our $500 million joint venture agreement, we saw great synergy in our collective vision and desire to create a new generation of senior living communities.

Co-founder of Index International AB, Bjarne Borg.
"When Index decided to invest in senior housing, we met with numerous operators and Watercrest stood above the rest. Their operating culture resonated with us, as did the depth of their relationships with bankers, architects, and other key professionals."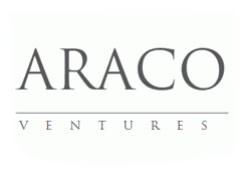 ARACO Ventures
Mr. Abboud has been President and Chief Executive Officer of A. Robert Abboud and Company, a private investment company, since 1984, and has had a 46-year career in oil and gas, banking and foreign affairs. He was previously President and Chief Operating Officer of Occidental Petroleum Corporation, Chairman and Chief Executive Officer of First Chicago Corporation and The First National Bank of Chicago, Chairman and Chief Executive Officer of First City Bancorporation of Texas, Chairman of ACB International, Ltd., a joint venture that included the Bank of China and a subsidiary of the Chinese Ministry of Foreign Relations and Trade.
Mr. Abboud along with Ms.Yaqun Liu and Mr. Ted Wagner formed a new company, ARACO Ventures to team up with Watercrest to develop high quality senior living facilities.

A. Robert Abboud, President and Chief Executive Officer.
"I am so pleased to be partnering with Watercrest on our EB5 projects in senior living. Our team met Marc and Joanie in Shanghai back in 2013 and we have put together an outstanding program to bring together high quality, shovel ready projects with qualified investors. Watercrest brings the development, operational and marketing expertise to our partnership ensuring our projects will be highly successful"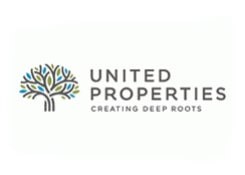 United Properties
United Properties develops and invests in commercial real estate, creating award-winning projects that create special places in our communities in Minnesota, Wisconsin, Illinois, Colorado, and Florida. Our 100-year history is marked by decades of visionary leadership and an unwavering entrepreneurial spirit, which brings an unparalleled track record of success and breadth of experience to every project. In Senior Housing, our primary objective is to create extraordinary communities where seniors can thrive and age with dignity. When entering the Florida market, our goal was to partner with a "Best of Class" operator. After careful consideration, it was clear that Watercrest was a great cultural fit with many shared values and principles.

Ray Oborn, President of Cherrywood Pointe & Executive Vice President of United Properties
"After meeting with Marc and Joanie, I was not only impressed with their business acumen, operating platform, and strategic growth plan, but most importantly, their passion for serving seniors and their associates."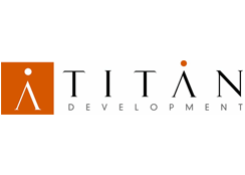 ABOUT TITAN DEVELOPMENT REAL ESTATE FUND I
In April of 2017, Titan Development Real Estate Fund I (TDREFI) was established to raise and invest equity in approximately $600 million of Titan Development's existing pipeline as well as other investment opportunities.
The fund team provides the following services: fund management, strategic investment, and macroeconomic/market analysis. The Senior Living team is headquartered in Austin, Texas. Titan Development Real Estate Fund I maintains offices in Austin, San Antonio, and Orlando. The fund has projects and land holdings across Florida, Texas, and New Mexico, with additional investments and partnerships in Arizona and South Carolina.

Coe Schichlerw
"Titan Development Real Estate Fund I is delighted to have the opportunity to invest with Watercrest," said Coe Schlicher, Fund Manager. "The Watercrest team is thoughtful and analytical in their approach to evaluating markets, design, and projecting the operating performance of a community. Their team's experience and track record are among the best we have seen in the industry."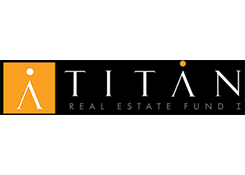 Titan Real Estate Fund I
Sound real estate investing is about growing communities, providing value, and managing processes. Titan Development started this fund knowing their own development experience lends them access to analysis that enhances the performance of their investments. Whether they are vetting development deals they created or providing valuable input on deals brought by their development partners, they play a vital role. Titan doesn't just invest in deals, they invest in relationships.

Drew Dolan
"It was no surprise that Watercrest was our first development partner after the Fund was launched. After meeting with the principals and touring their communities, we recognized their development expertise and operational experience would prove to align with all our criteria for investments in the senior housing sector with other development partners. We are pleased to have invested in multiple projects in the southeast US with Watercrest."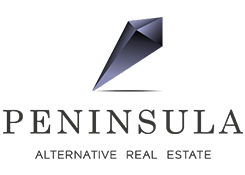 Peninsula Alternative Real Estate
Peninsula Alternative Real Estate ("PARE") is a leading private equity firm in the Student & Senior housing space and a vertical within Peninsula Investments Group. PARE provides equity and mezzanine financing to leading developer-operators following institutional quality processes developed over the last decade.

Juan
"Ever since I stepped foot into my first Watercrest community several years ago, I have been impressed with each and every one I enter. Besides developing beautiful buildings, Watercrest hires great teams with a passion for serving others. I can feel "The Watercrest Way" in their culture, training and engagement which ensures a consistent level of quality across the company."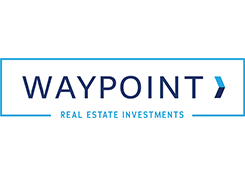 Waypoint Real Estate Investments
Waypoint Real Estate Investments is a national real estate investment firm specializing in the rental housing sector.  They acquire and develop conventional multifamily, student housing, and senior housing properties across the United States.  Operating from four offices nationwide, they leverage their vertically integrated platform and highly experienced team of more than 100 real estate professionals to capitalize on compelling opportunities, execute comprehensive value-added strategies and develop high-quality properties.  Their investments are structured to generate attractive risk-adjusted returns, distributions and equity upside for investors while withstanding market cycle fluctuations.

Scott Lawlor, Founder and CEO
"When we decided to invest in the senior housing space, we asked several large agency lenders who we should partner with and Watercrest's name was at the top. Ever since meeting the principals and visiting their ground-up developed communities, we knew they would be an excellent partner for us.  With several projects underway together including development and acquisition, we appreciate Watercrest's transparency and professionalism as well as the heart and passion of their operations team."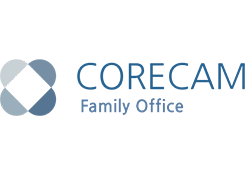 Corecam family office
Corecam Capital Partners is the direct investments arm of the Corecam Investment Group. Corecam is an independent and partner-owned Family Office for global entrepreneurs and their families. Founded in 2009, the group has around 50 employees in Singapore and Zurich. Corecam Capital Partners provides investors with access to regular dealflow of privately sourced and inhouse structured investments through its direct investment platform. The investment focus lies in Real Estate, Private Equity and Private Lending.

Maximilian Hönigsmann, Managing Partner
"Prior to Corecam's decision to enter the US Senior Housing Market in 2018, we travelled across the country to meet with key industry stakeholders and visit prime facilities. We sought a partner with the managerial know-how to effectively run on-site operations, healthcare services competence and an understanding and appreciation of senior citizens' day to day life. Watercrest was the partner who met all of our expectations and we are excited to have entered into a partnership to be their long-term capital provider in the US."