Career
At Market Street, we believe in rewarding outstanding work, promoting from within, and building long-term relationships. Our culture inspires associates to recognize and celebrate one another's gifts through service.
"A company's real value is in its people. The collective values of those people become the company culture, and culture is one of the most important aspects of a business. When people love coming to work, they love welcoming new people, caring for customers, and serving everyone they meet. We strive to be a company that increases our value by investing in our people." – Hollie Kemp, Chief Experience Officer
Whether experienced or new to Senior Living, we provide in-depth training preparing each associate to make a real life difference. Our in-house programs pave the way for associates to advance through our Career Development curriculum, and for college students to explore their Senior Living interests in our Internship program.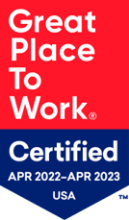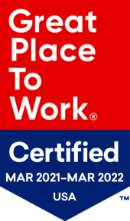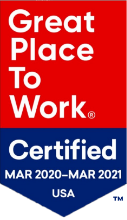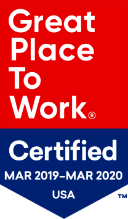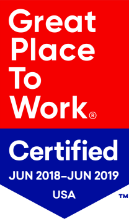 What Our Associates Say
92% of employees say that when you join the company you are made to feel welcome.
93% of employees say that their work has special meaning, this is not "just a job".
91% of our employees feel good about the way we contribute to the community.
That is why they voted us a Certified Great Place To Work for FIVE CONSECUTIVE YEARS!
CAREER DEVELOPMENT
Our growth is your opportunity. Career Development is designed to assist associates in advancing their careers within the Senior Living industry. This in-depth, year long program directly partners associates with the Executive Director and/or Department Heads as they explore options for learning, growing, and advancing within the company. This individually tailored road map to success, includes in-house training, online education, and participation in monthly community reviews.
Celebrating . . .
Michael Fleck
Congratulations, Michael Fleck – Servant Leader of the Month at Market Street Viera!

Michael joined the Market Street Viera team in May 2021. Of his core value, Compassion, Michael thoughtfully says, "Compassion emanates from many things. When it comes to tending to those in various stages of dementia or other conditions, it is not exclusive to one-on-one contact. Care giving, cooking, even cleaning … are just some ways compassion is given."
His director tells us that "Michael is a wonderful example of his core value. His positive and humble traits are shown every day he walks into the community. He is a role model for his peers. It is a true pleasure to serve our seniors alongside him. He also makes a tasty pumpkin bite dessert too!"
Thank you,
Michael,
for demonstrating that "The Difference is Our People!"
Celebrating . . .
Samdaye Rampersard
Congratulations, Samdaye Rampersard – Servant Leader of the Month at Market Street Palm Coast!

Samdaye is a Programming Specialist at Market Street Palm Coast and joined the team in June 2022. "I just love my seniors!" she says! "They are my family. Since I was young, I loved taking care of my mom and dad…I want to do the same for Market Street."
Samdaye's director Jennifer agrees: "Samdaye exemplifies the Watercrest mission – To Welcome, To Care, To Serve. She has a genuine passion for the residents and takes pride in providing purposeful engagement. She is a great associate and servant leader!"
Thank you,
Samdaye,
for demonstrating that "The Difference is Our People!"
Celebrating . . .
Destiny White!
Congratulations, Destiny White – Servant Leader of the Month at Market Street East Lake!

Destiny joined Market Street East Lake as Concierge in December 2021 and selected her core value as Humor. She states, "I love serving seniors because I love to get to know them and their history. My interactions with our residents and families make my job so much fun!"
Her director could not be more proud. "Destiny wears many hats and can easily trade one for the other!"
Thank you,
Destiny,
for demonstrating that "The Difference is Our People!"
Congratulations
on Your Work Anniversaries
INTERNSHIP
Whether a career in Senior Living has always been your calling or you're still exploring the idea, Market Street is a great place to start your career. Designed to jump start your career and prepare you for a future leadership role within a community, our comprehensive internship program includes hands-on training within all disciplines in the community. Partnering with the leadership team to explore your interests and options within Senior Living, your internship allows you to learn from the best! You will be exposed to all aspects of community operations including:
Financial Operations
Community Business Planning
Sales Operations
IT Systems Integration
Marketing and Branding
Market Gap Strategies
Clinical Services
Quality Assurance
Memory Care Programming
Talent Management
Culinary Services
Life Enrichment Innovations
Talent Acquisition Team

Jessica Desjarlais

Hailey Vorkapich
Let Us Help you find your dream job at watercrest!
mailto:recruitment@watercrestslg.com